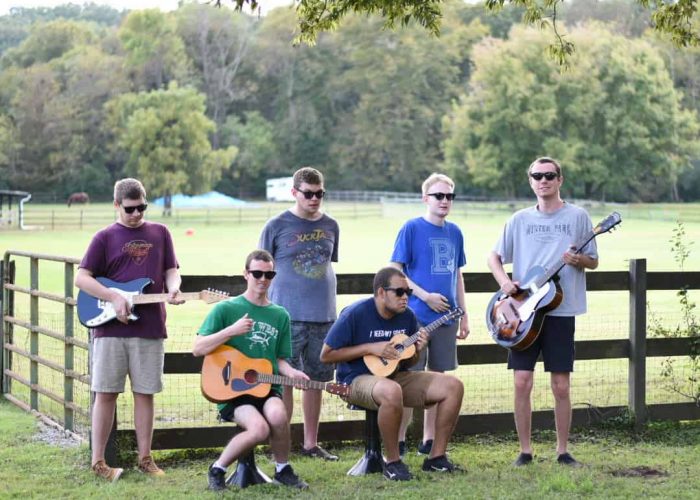 Autism Career Training (ACT) is a 501(c)3 non-profit organization founded in 2008. The non-profit originally provided Applied Behavior Analysis Therapy services to over 300 children and young adults affected by Autism Spectrum Disorder (ASD). Today, ACT provides center-based vocational and prevocational training for young adults on the Spectrum. The program is located on an 8-acre farm conveniently located in South Nashville. Using research-based interventions, ACT prepares trainees to succeed in meaningful careers and to become contributing members of their communities.
MC
Neil Orne (Channel 2 News Anchor)
Activities
Benefit concert with Cocktail Reception, Dinner, Silent Auction and Amazing Singer Songwriters!
Sponsorship Contact
Matthew Powell, ACT Director. 615-866-4477 or mpowell@autismcareertraining.org
Corporate sponsorship opportunities are available and can be customized to your company's specific goals and budget.
Songs for the Spectrum Songwriters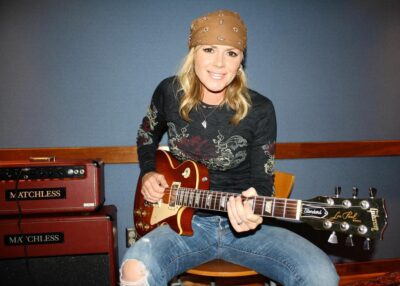 Cochran's debut record "Back To You" made Country Music History when she became
the first female artist to produce, sing, write and play multiple instruments, including lead guitar, on a debut record. That record included her first number with a song she co-wrote with Steve Warner, "What If I Said". Cochran quickly became a favorite of the Grand Ole Opry. It also included her the #1 Video spot on both CMT and GAC.
Cochran's next release brought continued success in the movie "Dukes of Hazard in Hollywood" where Cochran co-starred alongside Toby Keith. The film also included 4 original songs from Cochran's release. Cochran then partnered with the late NASCAR driver Dale
Earnhart and artist Peter Max for a promotion together in which they sponsored her tour. Cochran made music history again when she wrote and recorded her critically acclaimed song called "I Wanna Hear A Cheatin' Song" that quickly became the #1 song on WSM radio in Nashville.
Cochran has had numerous singles on the radio and her videos have aired on CMT and GAC. When Cochran is not on the road, you can find her writing, recording or producing other artists. Cochran continuously tours and is now writing for a new record in follow-up to
her 2018 single release "Fight Like A Girl". This single was written for breast cancer awareness and drove the start of her charity "The Love Anchors Fund".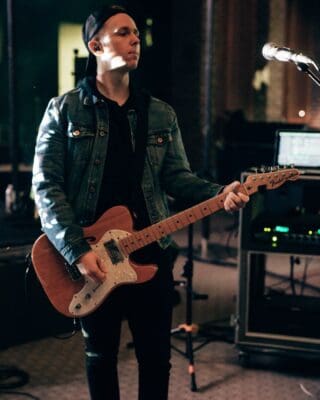 AJ recently celebrated his third #1 single, "Truth Be Told" from Matthew West, which he co-wrote and produced. AJ currently has five radio singles climbing the charts! Pruis co-wrote and produced every track on West's latest release, Brand New, and Leanna Crawford's self-titled debut EP. Pruis co-wrote "We're Not Friends" on Ingrid Andress's debut release from Warner Music Nashville. AJ had cuts with Hey Violet, Maddie & Tae, Matthew West, LOCASH, Scotty McCreery, Leanna Crawford, Sanctus Real and FLETCHER.
Sponsorship Opportunities
Platinum Sponsor: $10,000
We are happy to customize your sponsorship to better fit your needs. Please let us know how we can help give you and your company better exposure at this event. We hope you will join us! Thank you.
Matthew Powell, Director of Autism Career Training
mpowell@autismcareertraining.org or 615-866-4477
All checks should be payable/ mailed to:
Autism Career Training
6515 Holt Road
Nashville, TN 37211
TN Tax ID # 42-1741568